My Hangzhou Weekend Part3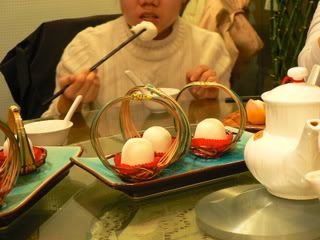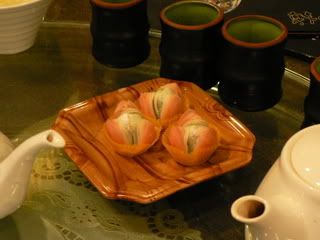 the restaurant's delicacies
杭州名吃: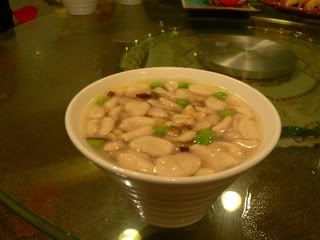 猫耳朵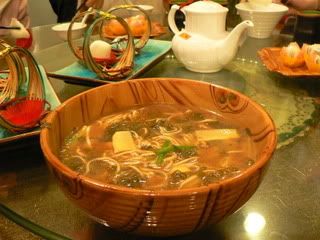 片儿川
龙井虾仁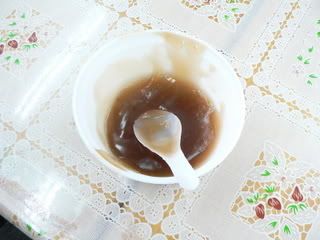 藕粉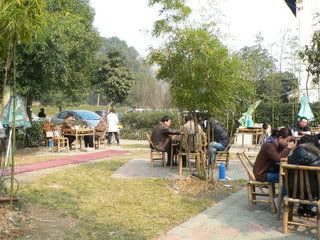 second day: lunch at 农家村. real village with REALLY GOOD food and affordable prices!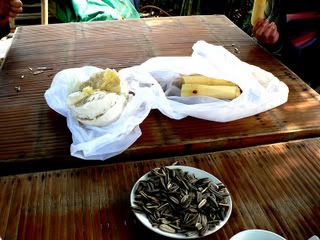 we got to 嚼甘蔗 and spit it all over the floor! haha syok! eat 瓜子 and throw the shells on the grd too HAHAHA.
农家菜:麻辣豆腐(辣得过瘾!4 stars),菜心炒菇,猪蹄(5 stars yumminess!!), and yummy chicken soup (4 stars)
and the weirdest thing is we saw three other gip frens there, outside shanghai, at this ulupok-onthehill-surrounded by 龙井plantation place!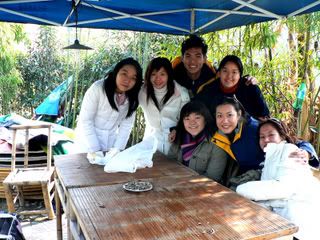 try spotting the extra ppl with us :)
after eating, ppl jus stay ard, drink tea, play mahjong! play with their grandkids..
what wonderful life they have! :)